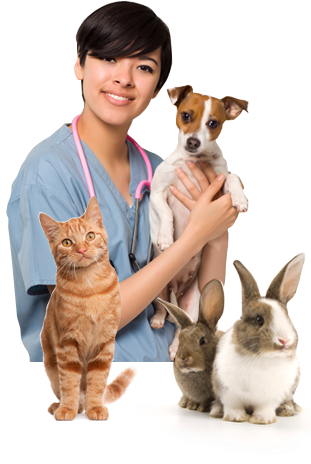 Terms & Conditions

The terms and conditions set out below apply to all users of Munro Veterinary Supplies ("Website"). Users of the Website are expected to have read and fully comply with the terms and conditions and any individual not in accord with these terms and conditions should not use this Website.
Introduction
The owner of the Website is BN Medical Ltd ("We", "Us"), a company incorporated in Scotland under company number SC448214.  Munro Veterinary Supplies  is a division of BN Medical Ltd . Should further information be required or the needs to register a complaint about the Website please contact us by the following methods:
 
Address Details;
Munro Veterinary Supplies
9-11 Palace Craig Street
Coatbridge
ML5 4RY
Telephone: 0141 251 0140
Email: info@munroveterinarysupplies.co.uk
 
Privacy

Your privacy and that of every person whose information you provide us is of utmost important to us. Please see our privacy policy for details of what information we collect and how we will use and protect this information.
All users who intend to use the Website will need to be given a username and password by customer service. By registering to use the Website and the services you confirm that the information you provide during the registration process is accurate and complete. You agree to update your registration details promptly if they change. All registration information you provide will be kept secure and processed in accordance with our privacy policy.

Terms and conditions for General use of the Website

1) During the registration process you will be given a username and a password which will be unique to you. It is your responsibility to keep your username and password confidential and ensure that they are not used by any unauthorised person.

2) We will ensure that we continually update and develop information on the Website however, we can not guarantee that the Website will be 100% free from errors or omissions, should any be found please let us know through one of the methods above.
 
4) Every effort is made to constantly update the information on the Website however occasions may arise where information can be out of date and users should note this and users should be conscious of such happenings. For accurate and up to date information users should contact their Account Manager directly.
 
5) BN Medical Ltd, its directors, officers, employees, shareholders and associated persons shall not be liable for any loss, liability, damage (whether direct, indirect or consequential), personal injury, or expense of any nature whatsoever which may be suffered by you or any third party (including your company), as a result of or which may be attributable, directly or indirectly, to your access and use of the Website. Neither the Website Owner nor any third party or data or content provider shall be liable in any way to you or to any other person, firm or corporation whatsoever for any loss, liability, damage (whether direct or consequential), personal injury or expense of any nature whatsoever arising from any delays, inaccuracies, errors in, or omission of any share price information or the transmission thereof, or for any actions taken in reliance thereon or occasioned thereby or by reason of non-performance or interruption, or termination thereof.

6) These terms and conditions do not affect your statutory rights as a consumer.
 
7) BN Medical Ltd reserves the right to change the terms and conditions at any time without notice. These terms and conditions may need to be updated or modified at any time. Users of the Website will be bound to the terms and conditions set at that point of time, however users must always be aware of the 'current' set of terms and conditions (i.e. at the point of use by the customer) as they will be bound to those new terms and conditions.

8) At any point if one or more of these terms and conditions is held to be invalid or any conflict or contradiction appears between the provisions of the Website terms and conditions and any other relevant terms and conditions, policies or notices then the validity and the enforceability of the remaining provisions shall not be affected and in all cases these terms and conditions shall prevail.

9) Currency: Prices quoted are in Pound Sterling or in any other currency on request; all payments are to be made in Pounds sterling, Euros or American Dollars on request
 
10)  BN Medical Ltd makes no claims, warranties or representations that any or all of the content of the Website may be lawfully viewed or downloaded outside England and Wales and, unless otherwise specifically stated, the content and the Website is directed solely at users who access the Website from England and Wales. If you choose to access the Website from outside England and Wales, you do so at your own risk and are responsible for compliance with the laws of the relevant jurisdiction.

11) Liability for our Mistakes
We will not be liable for any loss or damage (in contract, tort, negligence or otherwise) where:
• There is no breach of a legal duty of care owed to you by us;
• The loss or damage is not a reasonably foreseeable result of any such breach; or
• Any loss or damage or increase in loss or damage results from a breach by you of these terms and conditions.
Nothing in these terms and conditions excludes or limits our liability for fraudulent misrepresentation or for death or personal injury caused by our negligence.

12)  Third Party Rights
Nothing in these terms and conditions is intended to nor shall it confer a benefit on any third party under the Contracts (Rights of Third Parties) Act 1999 and a person who is not a party to these terms and conditions has no rights to enforce them.

13)  Waiver
No delay or decision not to enforce rights under these terms and conditions will constitute a waiver of the right to do so and will not affect rights in relation to any subsequent breach.

14)  Governing Law
These terms and conditions are subject to the laws of England and each of us hereby submits to the non-exclusive jurisdiction of the English courts.